Our Story
Mathison Motors has been a trusted auto credit center in Minnesota for more than two decades! Why? Because we care about your future more than your past! Our one and only location in Clearwater, MN has been saying YES to customers from the St. Cloud and Minneapolis area with less than perfect credit for over 20 years! We understand that bad things happen to good people! No Credit? Bad Credit? Bankruptcy? Divorce? Medical Bills? Student Loans? Past Repossessions? EVERYONE IS APPROVED! GUARANTEED! A car you deserve, payments you can afford, from the people you trust.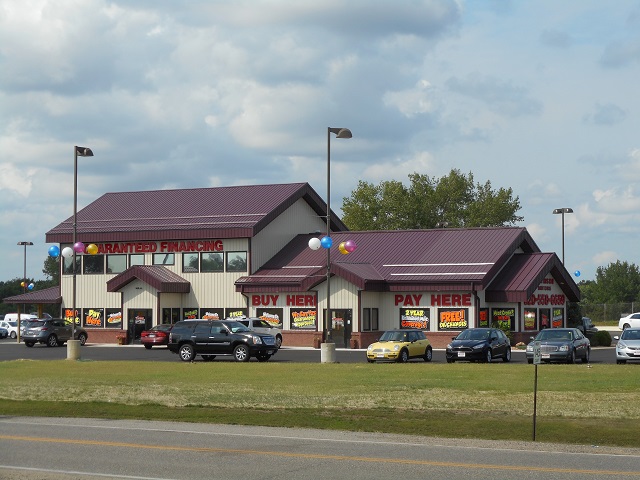 Our location is perfectly situated in Clearwater, just a stone's throw away from St. Cloud and Minneapolis. Don't let your troubled credit follow you around like a dark cloud. Get the reliable transportation that you need from people that you can trust. Our team has been doing this for well over 20 years, and we simply love helping our customers get the great vehicles that they deserve. To see everything that we have to offer, browse through our inventory right now, or stop by to see us today in Clearwater, serving the St. Cloud and Minneapolis area. We are always happy to work with you.
---
OUR TESTIMONIAL
What Our Happy Clients say about us
Where do I start? BEST CUSTOMER SERVICE EVER, when buying a vehicle. In the last 10 years now, I have purchased 6 vehicles here. I drive over 40 miles to do so because of their customer service and financing options. The process is always easy. We first went here because our credit was less then perfect. We used their in house financing, and after a couple years, and a couple cars we were finally able to get outside financing. Last night we purchased a wonderful Kia Soul, 2 years old with LOW LOW mileage. Great price, with an extended warranty, and I must say...working with "THE APPROVAL GIRL" Tiffany was excellent. She made the process fast and fun. I received more then expected for my trade which made me even happier of course. I will continue to send family and friends here as well as continue to buy my cars here. If only they sold motorcycles (Jamie ?) Thank you again TEAM Mathison and Tiffany, your the best.
Mike G., Maple Grove, MN
Very FRIENDLY! best buying experience, Matt was very easy to work with and he made my trip easy and fun! I went with a outside creditor and left there in a beautiful 2008 f150 for a very decent price! Would recommend highly! I can't thank you guys enough for your hospitality!
Bill N., Olivia, MN
Karri is "Rock Star" sold my daughter great car. Recommend this place to buy your next vehicle. See Karri at this location. Very help, warranties are great, and customer service is awesome.
Dairius F.
Paul Herold went above and beyond helping us find a vehicle for all my needs! We are very grateful to Paul! We will be back again for another vehicle! Now my pocket book is happy and so are we !!!!!!!!!!!
Lois D., Pillager, MN
It was the fastest service that have ever experienced. Im very happy with my dealer choice because they went above and beyond to meet my car buying needs.
Jessie P.